Find Denture Solutions like Valplast® and More in Penticton
At Penticton Dentures by Design, we provide a selection of removable partial denture (RPD) services that will you're your set be exactly what you need for your lifestyle. RPDs replace one or more but not all missing teeth in one or both arches, and come in a selection of different styles. We provide cast metal, acrylic, and Valplast® dentures in Penticton. We will set up a consultation with you to decide which type of dentures is right for you, and will also help you maintain your removable partial dentures if they are broken or worn out. You use your teeth every single day and we want to make sure they are in good working order when you leave our clinic. Some of the benefits of RPDs include:
- Invisible design, due to lack of metal
- Increased comfort
- Lighter design
Cast Metal RPDs
This type of partial denture is very sophisticated in design and performance. They are designed with metal sections that are cast to the unique shape of your remaining teeth. The sections that contain the replacement teeth are constructed of the same types of acrylics that comprise full dentures.
Acrylic RPDs
RPDs constructed entirely out of rigid acrylic are not permanent dentures, and should be considered as "transitional" devices only. They tend to require much more maintenance and are prone to breakage.
Valplast®
Valplast® creates an attractive and fully functional removable thermoplastic alternative to traditional metal partial dentures. Fully hypoallergenic and biocompatible, today's thermoplastics have no metallic taste and help to reduce patient thermal sensitivity. Thermoplastics are also more flexible and stronger than acrylics and have greater flexibility, thereby reducing fracturing. Virtually unbreakable, they are lightweight and blend seamlessly with natural tissues, creating excellent esthetics. Their strong, durable clasps snap securely and comfortably into place around the existing teeth.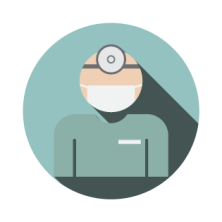 Get a Consultation
If you aren't sure what you need, our denturists will help you find a denture solution.
Book Now